#goodforyou #goodfortheplanet
Our involvement in sustainable food innovation has flourished over the years, because we firmly believe that progress is not built on one big change but a consistent series of smaller ones. Here are some of the ways we've contributed to a greener, healthier planet since opening.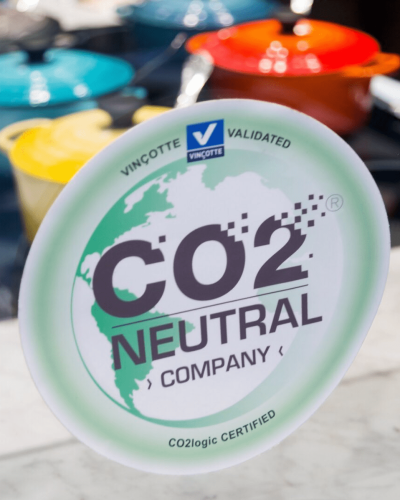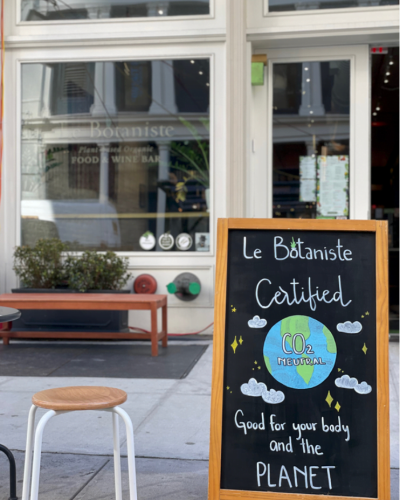 In 2016, we partnered with renowned environmental consulting agency CO2logic to reduce our energy use to a minimum, and offset 100% of our greenhouse gas emissions.
Getting certified carbon-neutral required some serious research. First, CO2logic calculated the greenhouse gasses generated by each of our recipes. Using data from a French environmental organization, they determined the carbon footprint of every one of Le Botaniste's organic vegetables, grains, and other ingredients. Factoring in our electricity consumption and supplies like paper goods gave us a good idea of the total environmental impact of our whole supply chain—both locally and globally—from sustainable farming methods to compostable bowls.
We're now able to proudly share the CO2 emissions of each item of our menu (click here to see). These numbers are re-assessed each year, and offset by financing a Gold Standard certified climate project in Ghana that distributes efficient cookstoves. We were glad to choose a food-centric initiative!
Learn more about CO2logic and neutrality validation here.
Partners in Sustainability
Did you know that our red beet caviar is actually made with the beet pulp left after making our red beet detox juice? You've got to love an easy way to minimize food waste!
 In 2020, we partnered with the Earth Day Initiative to help restaurants be mindful of the food waste they generate, and worked on ways to compost organic matter that made financial sense for a small business.
We also started a partnership with TooGoodToGo to fight food waste and provide nutritional resources for our communities. Check out our interview on TGTG about being a "waste warrior."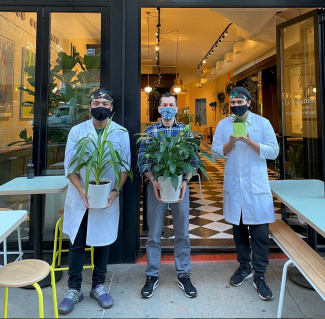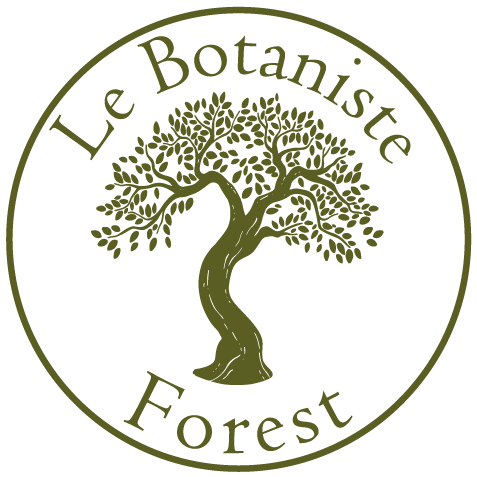 On International Day of Forests (also called World Tree Day) in 2021, we began planting the Le Botaniste Forest in northwest Peru, one of the regions most at-risk for deforestation. We partnered with GoForest, a subsidiary of the climate expert CO2logic, and each year we mark the occasion—started by the UN in 2012—by planting trees and encouraging others to join us.
Almost half of all known tree species live and grow in the forest. By planting trees in regions where they're most needed, we contribute to reforestation, agroforestry, and biodiversity initiatives that create jobs and support local communities, with careful attention to placing the right species in the right places. These efforts help absorb CO2, which slows down climate change, and retain water, which is essential for local populations and agriculture.
We give our guests the opportunity to "add a tree" to their order for $3, so we can grow our forests together, further boost our decarbonization efforts, and inspire more environmental awareness.
By scanning a QR code at our locations, diners can follow along to see how our forest is growing. We also plant a tree for each member of our company, and match donations on Earth Day, Zero Emission Day, and during Climate Week.
If we can grow one tree for every Pasta Bolo bowl (our lowest-emission entree) that we sell each year, we have the potential to soak up metric tons of CO2 and provide new habitat for millions of species. We're proud to have planted more than 3500 trees so far, with many more to come. Track our forest and see how we're doing!
Learn more about GoForest here, and read about our forest here.